På engelsk, 440 sider (original udgaven var på 402 sider), udgivet 2020 (første udgaven udkom i 2003)
Den tyske stormester Karsten Müller, der er bredt anerkendt som en af verdens førende slutspilsteoretikere, har forsigtigt opdateret denne femte udgave, sammen med den amerikanske stormester Alex Fishbein.
Denne femte udgave har forord af selveste eks VM Kramnik:
"I consider Dvoretsky's Endgame Manual an absolute must for every chess professional, and no less important even for a club player… I always recommend this book… I consider it to be one of the very best chess books published in recent times and I am very pleased with the new enhanced edition…"

Da første udgave udkom i 2003 blev den med det samme rost som en milepæl. Skrevet af en af verdens mest anerkendte trænere.

Studiet af en bog som denne kræver tid.
Men forfatteren har lavet et brugervenligt layout, hvor "basis koncepter" og "must-know koncepter" er markeret med lysegrå farve (var lyseblå i de fire første udgaver). Hvilket måske specielt de spillere, der ligger i ratingniveauet 1600-2000 kan have stor glæde af.

Medens de mere komplekse analyser for de stærkere spillere er markeret med sort skrift.
Om forfatteren: stærk russisk IM fra Moskva. Blev aldrig stormester, da han tidligt valgte trænergerningen. Har trænet navne som Kasparav, Anand, Topalov, Bareev, Lautier, Dreev, Bologan m.fl. Har skrevet en lang række skakbøger, mange sammen med Artur Yusupov.

Dvoretsky døde i 2016, som 68-årig.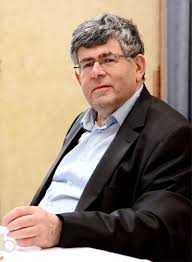 Foto af Mark Dvoretsky

Oprettet af: ole knudsen

Anmeldelser:
"Dvoretsky's Endgame Manual ... may well be the chess book of the year... [It] comes close to an ultimate one-volume manual on the endgame." - Lubomir Kavalek in his chess column of December 1, 2003 in the Washington Post.

"Dvoretsky's Endgame Manual is quite simply a masterpiece of research and insight. It is a tremendous contribution to endgame literature, certainly the most important one in many years, and destined to be a classic of the literature (if it isn't already one). The famous trainer Mark Dvoretsky has put together a vast number of examples that he has not only collected, but analysed and tested with some of the world's strongest players. This is a particularly important book from the standpoint of clarifying, correcting, and extending the theory of endings. Most of all, Dvoretsky's analysis is staggering in its depth and accuracy." - John Watson, reviewing DEM at The Week In Chess
Mark Dvoretsky is considered by many to be the premier chess instructor of our era. His works on the middlegame and endgame have set the standard by which other chess books are measured. He lives with his family in Moscow, Russia. GM Artur Yusupov, in his foreword:
"I am sure that those who study this work carefully will not only play the endgame better, but overall, their play will improve. One of the secrets of the Russian chess school is now before you, dear reader!"

Former British Champion GM Jacob Aagaard:
"This book is Dvoretsky's most significant book. It gives the ambitious player a chance to do top level training, but also gives the amateur a chance to see what is really important. If any chess book can make you a better player, this is it. "

IM John Donaldson:
"The noted Russian trainer has produced a classic guide to learning the endgame... Highly recommended!"

IM John Watson, The Week In Chess:
"Dvoretsky's Endgame Manual is quite simply a masterpiece of research and insight. It is a tremendous contribution to endgame literature, certainly the most important one in many years, and destined to be a classic of the literature (if it isn't already one). The famous trainer Mark Dvoretsky has put together a vast number of examples that he has not only collected, but analysed and tested with some of the world's strongest players. This is a particularly important book from the standpoint of clarifying, correcting, and extending the theory of endings. Most of all, Dvoretsky's analysis is staggering in its depth and accuracy." - John Watson, reviewing DEM at The Week In Chess