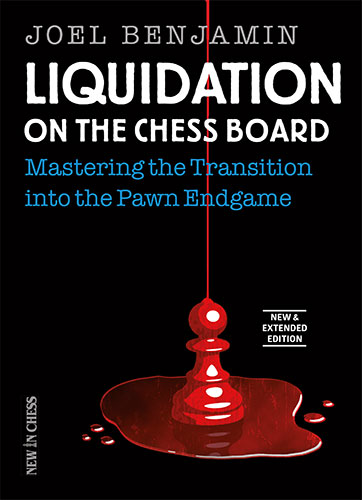 New In Chess, 2019, Liquidation on the Chess Board, New and Extended Edition, af Joel Benjamin
PAPERBACK
209,00 kr.
167,20 kr.
Varenummer: 0207Paperback
Engelsk, 304 sider, paperback, udgivet 2019
- med undertitlen "Mastering the Transition into the Pawn Ending".
Tredje udgave af denne bestseller er nu på gaden. Udvidet med 50 nye lærerige eksempler.
Jeg kan kun sige: en bog, der er alle pengene værd!
Fik fortjent "2015 Best Book Award" af CJA (den amerikanske sammenslutning af skakjournalister).
Fordelagtige bondeslutspil opstår ikke af ingenting. De er "gemt" i stillinger med flere brikker på banen. Her lærer du hvornår og hvordan du bedst skal afvikle til bondeslutspillet. De vigtige aspekter med bondegennembrud, kongeaktivitet, dynamikken i fribønder, ofre og modofre forklares på en praktisk måde via partieksempler.
Stoffet er suppleret med øvelser for at teste din forståelse.
Se pdf eksempel her: Liquidation on the Chess Board
Om forfatteren: stærk amerikansk stormester, har vundet det amerikanske mesterskab 3 gange. Var skakkonsulent for IBM´s Deep Blue computer, der slog selveste Kasparov. Men på vores breddegrader mest kendt som forfatter til flere bestsellere.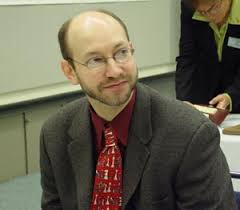 Foto af Joel Benjamin
Oprettet af: ole knudsen
Anmeldelser:

IM Frank Zeller, Magazine Schach:
"Benjamin has managed to create an excellent guide to a difficult theme that has been badly served in chess literature (..) If you are really serious about improving your chess, you should work on your Benjamin!"

Sean Marsh, CHESS Magazine (UK):
"Entertainment is never far away (..) The material, which feels very fresh, provides an impressive series of easily digestible lessons."

Schach Magazin 64:
"Strongly recommended (..) In transitions into pawn endgames a lot can be gained and a lot can be lost."

GM Daniel King, creator of the Power Play DVD series:
'Well written and thoroughly researched. The selected examples have a strong practical value (..) This is an instructive work for players at any level above beginner - but it's not a dry endgame manual. The games contain some beautiful ideas and overall I found the book very entertaining.'


GM Matthew Sadler, former British Champion:
"The book works quite addictively (..) It's dealing with one of the big moments of uncertainty in practical chess."

IM Gary Lane, Chess Moves Magazine:
"A labour of love that has produced an outstanding book."

The Judges of the ECF Book of the Year Award:
"An attractive and entertaining book."

GM Daniel Naroditsky, Chess Life Magazine (US):
"Benjamin tackles one of the most important (and underappreciated) aspects of endgame practice."

GM Karsten Müller, author of 'Fundamental Chess Endings':
"An excellent new book. The theme of the right exchange is underrepresented in chess literature and Joel Benjamin manages to highlight its importance by investigating the transition into a pawn endgame in deep detail."

Uwe Bekemann, German Correspondence Chess Federation:
"Engages itself with a theme on which there is not a lot of literautre (..) It will doubtlessly enrich players with a new aspect of the art of playing chess."

Harry Schaack, KARL Magazine:
"Very instructive are not only the many exercises at the end of of each chapter, but in particular the last chapter where Benjamin once more summarizes every important motiv in pawn endings, with examples and explications."

Richard Vedder, Schakers.Info:
"Not much has been written about liquidation into the pawn endgame, an important motiv. In endgame books it is often only indirectly touched upon. This book is therefore to be recommended."

GM David Smerdon, Chess.com:
"The book is anything but dry (..) Benjamin is excellent at explaining not only the intricacies of specific positions, but also useful practical guidance for general endgame play (..) I felt that I gained a lot from these instructions."

Eddy Sibbing, Max Euwe Centre Amsterdam:
"A must for every advanced chess player who wants to improve his liquidating skills."

Chris Wainscott, ChessIQ:
"I am not aware of any prior book which covered this subject, other than perhaps in passing. It takes only a moments thought to realize that all king and pawn endings started out as endings with more pieces on the board, and therefore this is a subject worthy of it's own manual (..) I feel that GM Benjamin really hit the mark with this book."

Dennis Calder, FIDE Instructor:
"I have, untill now, never seen a collection of exercises on the theme of transition into the endgame, let alone with such precise solutions as Benjamin presents here."

Vægt: 0,63 kg.
Priser er inkl. moms